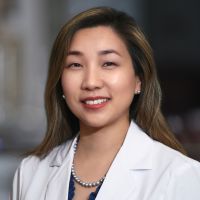 Bora Lim, MD
Associate Professor
Baylor College of Medicine
Position
Address
Dan L Duncan Comprehensive Cancer Center (Clinic)
7200 Cambridge St.
7th Floor
Houston, Texas 77030
United States
(713) 798-1999
Google Maps

Education
MD from Ewha Womans University
03/2004 - Seoul South Korea
Residency at Penn Medicine
06/2011 - Philadelphia United States
Clinical Fellowship at Penn State Health
06/2014 - Hershey, Pennsylvania United States
Professional Statement
Despite rapidly evolving therapeutic advancement in modern oncology, still more than 40,000 women and men succumb to metastatic breast cancers (mBC) caused deaths each year. To relieve the suffering of patients, I have focused on achieving three goals below, for the last 10 years as a translational researcher. First, to formulate novel therapeutic strategies to induce effective eradication of aggressive breast cancers, such as triple negative breast cancers, inflammatory breast cancers, subset of endocrine therapy resistant luminal breast cancers. Second goal is to develop accompanying robust selective biomarkers that will enrich the patient who will benefit from this innovative biomarker-driven clinical trials integrating novel assays such as liquid biopsy, multiomic analysis. Third goal is to create the biological map of breast cancer evolution by large collaborative efforts with cutting edge labs that develop novel assays such as single cell genomics, spatial genomics, proteogenomics. As the Director of Translational Research of Breast Oncology and the Associate Director of Clinical Science of Lester and Sue Smith Breast Center, I plan to expand this goal by heavily engaging wealthy basic-translational research at Baylor Community, and develop early-phase therapeutics program. Awards: Dr. Lim has received three teaching award (Lou-Dinon by Penn medical students in 2011, multidisciplinary teaching award by breast surgical fellows at MD Anderson in 2017 &2020), young investigator awards from SWOG (SWOG ITCG Hope foundation), Vail/Aspen AACR/ASCO workshops, AAMC women faculty early career leadership, CTEP CDA and more.
Professional Interests
Metastatic Breast Cancer
Clinical Trials
Inflammatory breast cancer
Triple negative breast cancer