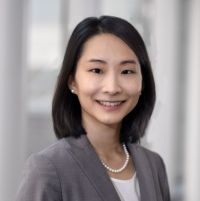 Sion Lee Kim, M.D.
Assistant Professor
Baylor College of Medicine
Position
Assistant Professor
Family & Community Medicine - Clinical Private Practice
Baylor College of Medicine

Address
3743 Westheimer Rd (Clinic)
Houston, Texas 77027
United States
(713) 798-7700
Google Maps

Education
BS from Harvard University
12/2010 - Cambridge, Massachusetts United States
MD from The University of Texas Medical School at Houston
11/2016 - Houston, Texas United States
Residency at Lincoln Family Medicine Residency Program
09/2020 - Lincoln, Nebraska United States
Professional Statement
As a Family Physician, I enjoy partnering with my patients and their family/community members to ensure their health and wellbeing. I strive to serve as an advocate for my patients with the aim of effectively preventing diseases and managing chronic medical conditions. I have a strong interest in lifestyle modification, particularly in setting specific goals in nutrition and physical activity.
Memberships
American Board of Family Medicine