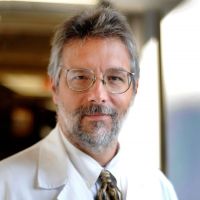 George E Taffet, M.D.
Robert J. Luchi, M.D. Chair
Baylor College of Medicine
Position
Address
Baylor Clinic Bldg (Office)
BCM Academic Office
6620 Main St.
MS 680
Houston, Texas 77030
United States
(713) 798-2293
Google Maps

Certifications
Internal Medicine
American Board of Internal Medicine

Geriatrics
American Board of Internal Medicine
Education
Residency at Baylor College of Medicine
06/1985 - Houston, TX United States

Internship at Baylor College of Medicine
06/1983 - Houston, TX United States

MD from Brown University Program in Medicine
01/1982 - Providence, RI United States
Clinical Fellowship at Baylor College of Medicine
06/1987 - Houston United States

Post-Doctoral Fellowship at Baylor College of Medicine
06/1998 - Houston United States
Professional Statement
I have been at BCM since 1982 for my internal medicine training, clinical Geriatrics fellowship, fellowship in cardiovascular research and on the faculty. At Baylor College of Medicine I lead and give all the aging lectures in ARTS (age-related themes) as the culmination of the didactic experience in the medical student's second year, and I provide clinical opportunities to learn from and about old people all across the care spectrum. This includes house calls, independent living facilities, nursing homes, the hospital and the hospice. I teach Baylor and Methodist medicine residents as an Attending Physician, in conferences, and at the VA and Methodist morning report. I am also a faculty member in the Huffington Center of Aging Biology of Aging Graduate Program, the Physiology Graduate Program, and the Translational Biology and Molecular Medicine Graduate Program. My research interests have been in the area of cardiovascular aging. My early interests centered on aging and endurance exercise training for rats and how exercise improved the heart's ability to fill, its diastolic function. I have remained interested in diastole as heart failure due to diastolic dysfunction is the most common type of heart failure for older people, impacts quality of life and survival, and there are no drugs to treat it. Our approach is to address the underlying aging change that is additive to any disease mediated changes. I am also interested in large artery stiffening with age. Both the artery and cardiac investigations are done in young, old and transgenic mice. However, the goal is clearly to improve the condition of the older people. Additionally, as our group has developed many of the techniques to assess cardiac function in mice, we are a resource to a number of investigators across the Texas Medical Center.
Professional Achievements
Barbara and Corbin J. Robertson, Jr. Presidential Award for Excellence In Education
05/2011 - Baylor College of Medicine
Professional Interests
Heart failure: Calcium and aging
Vascular aging
Physiology and Biochemistry: using mouse models of human aging and disease
Physician Specialties
General Medicine
Geriatric Medicine
Memberships
American Association for the Advancement of Science
American Geriatrics Society
Gerontological Society of America
American Federation for Aging Research
Association of Directors of Geriatric Academic Programs
American Heart Association
Texas Geriatrics Society
American Association of Home Care Physicians