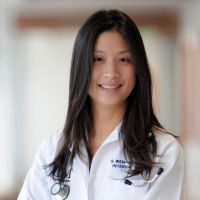 Sharon Wen-Wen Chen, M.D.
Assistant Professor
Baylor College of Medicine
Position
Assistant Professor
Department of Medicine
General Internal Medicine
Baylor College of Medicine
Houston, TX US

Address
Baylor College of Medicine Medical Center, McNair Campus (Clinic)
7200 Cambridge St., 8th Floor, Suite 8B
Houston, Texas 77030
United States
(713) 798-2500
Google Maps

Certifications
Internal Medicine
American Board of Internal Medicine
Education
Residency at Baylor College Of Medicine
06/2009 - Houston, Texas United States

MD from Albert Einstein College of Medicine
01/2006 - Bronx, New York United States
Internship at Baylor College of Medicine
06/2007 - Houston United States
Your change saved successfully.
Error
Unable to save. Please refresh this page and try again.